2020 BEST Simulink Design Award Results
Award Description
The BEST Simulink Design Award is open to all teams participating in the competition. The award will be presented to one team in each of the 3 BEST regions (Denver, Souths, Texas) that best applies the Simulink Support Package for VEX based on the judging criteria and robot performance in the competition.
South's BEST
3 Total Submissions
Final South's BEST Ranking
[1] 95.50 - Eastwood/Cornerstone Schools
[2] 73.50 - Joseph Wheeler High School

Texas BEST
6 Total Submissions
Final Texas BEST Ranking
[1] 83.00 - Dripping Springs High School
[2] 74.50 - Ereckson Middle School
[3] 74.00 - Allen High School
[4] 69.00 - Chaparral Middle School
[5] 66.50 - Hutto High School
[6] 60.50 - Gateway College Preparatory High School

Denver BEST
4 Total Submissions
Final Denver BEST Ranking
[1] 97.00 - DuBois Area High School
[2] 90.00 - Kansas City Christian School
[3] 79.50 - Blessed Miguel Pro
[4] 70.00 - Cuyahoga Valley Christian Academy

Texas Unified UIL Championship
0 Total Submissions
More About Simulink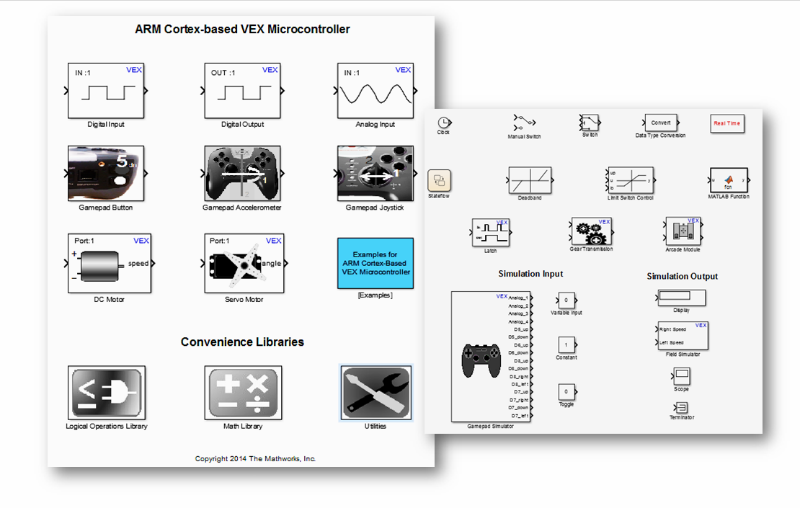 MathWorks is the leading developer of mathematical computing software for engineers and scientists in the world. The company equips BEST teams with software, training, and mentoring to tackle the same technical issues as professional engineers. Industry-standard MATLAB® and Simulink® provide a flexible design environment where BEST students can apply classroom theory to solve problems encountered in designing their robots.
Getting Started Resources
Learn More About Simulink
Get Help Using MATLAB & Simulink